A 50-Year History of ECE at the University of Houston
Date:
Tuesday, February 16, 2021 - 12:00pm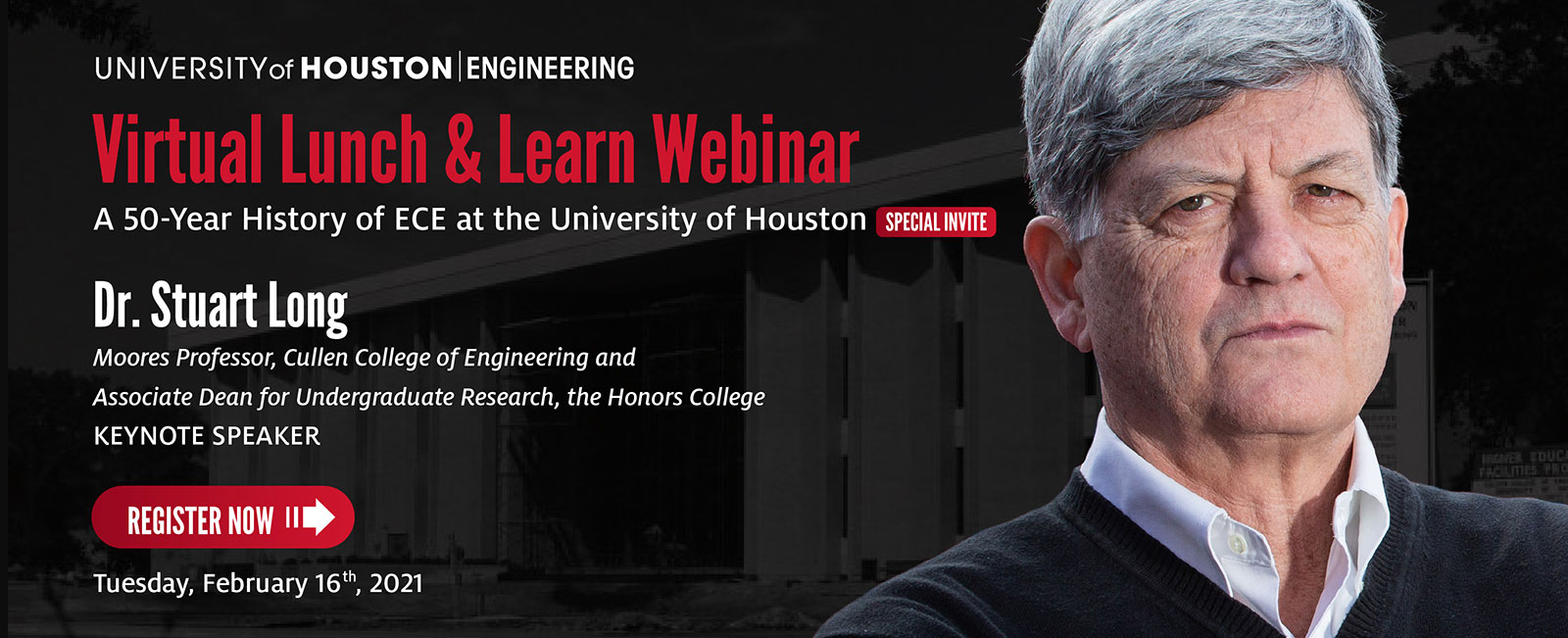 Join us virtually on February 16 at 12:00 pm on Zoom, to hear from Dr. Stuart Long, Moores Professor within Electrical & Computer Engineering & Associate Dean of the Undergraduate Research & the Honors College, as he examines a 50-year history of the ECE department at the University of Houston. A look back at the Deans, Chairs, Founders & Buildings over the past 50 years will be included. Additionally, a snapshot of the entire 1983 faculty will be featured.