Research
Developing information systems, hardware and software, and physical technologies for the future.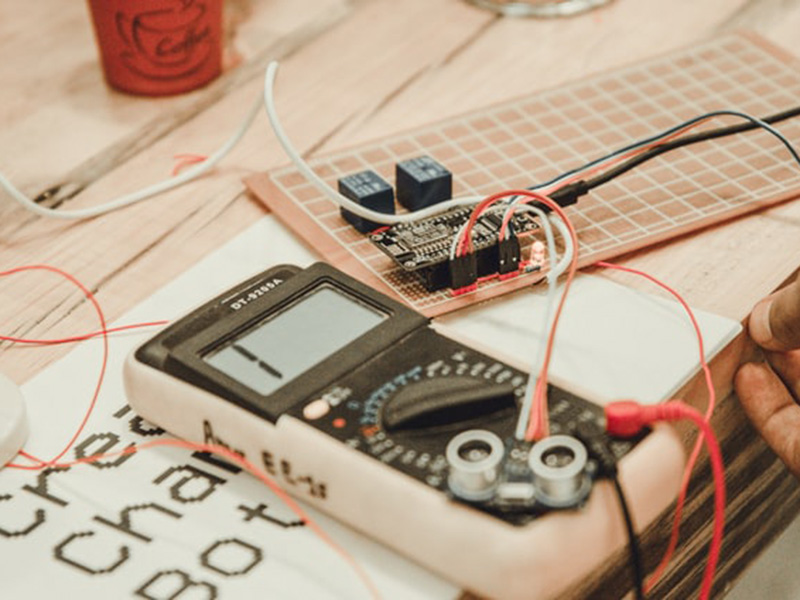 DEVICES • SYSTEMS • INFORMATION
Spanning a diverse set of intellectual disciplines and applications, we define novel device technologies, future photonic and electrical systems, next generation communication and power grids, and energy-efficiency in big data analytics and the internet-of-things.
Facilities & Laboratories
Housed in Engineering Buildings 1 and 2, Electrical and Computer Engineering laboratories are a hive of activity and innovation from building drones to exoskeletons to integrated circuits, imaging technologies, and computing devices and models. Visit us and see some of our inventions.
Centers & Consortia
A core value in Electrical and Computer Engineering is collaboration with industry, and leadership in initiatives with a sum that is greater than the parts. With Electrical and Computer Engineering tools increasingly impacting our society, it is no surprise that we partner with all other branches of science and engineering and with business and societal enterprises.
Upcoming Seminars
Join us for a close-up learning opportunity about Electrical and Computer Engineering at the University of Houston. Our faculty will share their expertise and discuss their latest discovery in research and education.
ECE Speaker Series
With an emphasis on scholarship, invention, and innovation, the ECE Speaker Series features distinguished researchers from all over the globe.
Nano Speaker Series
A seminar series focusing on advances in nanomaterials, macrosystems, biomaterials, nanofabrication for medicine, environment, and energy.
Theses and Dissertations
See the latest research from our graduate students.