Faculty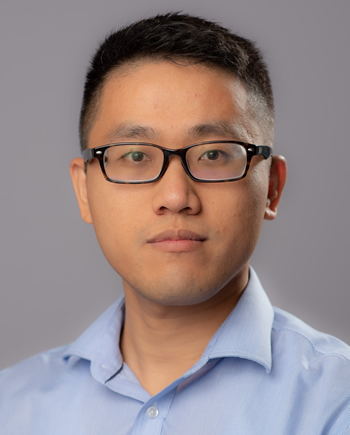 Dr. Xingpeng Li

Assistant Professor

Office Location

N317 Engineering Building 1

Publications
Education
Ph.D., Electrical Engineering, Arizona State University, 2017
M.S., Computer Science, Georgia Institute of Technology, 2023
M.S., Industrial Engineering, Arizona State University, 2016
M.S., Electrical Engineering, Zhejiang University, 2013
B.S., Electrical Engineering, Shandong University, 2010
Professional Experience
Assistant Professor, University of Houston, Houston, TX, 2018 - present
Senior Application Engineer, ABB, San Jose, CA, 2017-2018
Intern, PJM Interconnection, Audubon, PA, 2016
Intern, ISO New England, Holyoke, MA, 2015
Classes
ECE 6327 Smart Grid Systems
ECE 6379 Power System Operations and Modeling
ECE 3340 Numerical Methods
Awards & Honors
Emerging Leader of Offshore Technology Conference (OTC), 2023
Recipient for the Tier-1 Silver Award for the EITPIC prize competition, U.S. Department of Energy, 2019
Recipient for the Tier-2 Silver Award for the EITPIC prize competition, U.S. Department of Energy, 2019
Recipient for the IEEE Phoenix Section Student Scholarship, IEEE, 2016
Research Interests
Power system operations and planning; power system efficiency, reliability, and resilience. 
Application of machine learning and optimization methods in power energy systems.
Grid integration of renewable energy sources; climate change mitigation by reducing CO2 emission in the electricity sector.
Microgrid optimal sizing and energy management; distributed energy resources and demand response. 
Energy storage; battery degradation quantification and its integration in power energy systems.