The Invent, Design, and Make Initiative
TINKER, INVENT, MAKE!
At the University of Houston Cullen College of Engineering, we want to re-kindle the art of tinkering, inventing, and making prototypes of inventions among our students.
The Initiative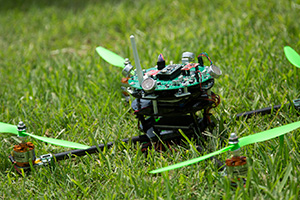 Our goal is to train a new generation of students who excel in competitive invention, design, and prototyping. We want to immerse our students in an intellectually stimulating environment that encourages invention, design, and making throughout their undergraduate education. Given the competition that our students face upon graduation, we are particularly interested in fostering engineering projects that involve competition among teams. We believe that engineering is both a profession and a craft, and that the highest quality education is one that combines analytical thinking with creative design. The Invent, Design and Make Initiative will make this dream a reality.
The Plan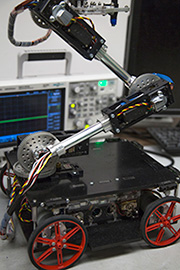 We will create a new multi-function design space that provides a state-of-the-art, year-round environment in which students can freely invent, design and build a wide variety of projects under the direction of faculty members and working industry professionals. The initiative will promote project-based learning as a complement to classroom instruction for all ECE undergraduate students. The initiative will also help the ECE department to establish a distinctive "Summer of Invention" experience at this facility.
This laboratory will be equipped with a variety of facilities, including:
Test and measuring instruments;
Prototyping equipment including 3-D printing, electronics fabrication and small machining;
Electronic and mechanical supplies;
Sensors, actuators and embedded processor kits for computing and communication;
Computers, tablets and servers;
Computer-aided design and simulation tools;
Platforms and trainer kits for exploring autonomous systems including quadcopters, robots, small surface crafts and underwater crafts; and
A student-maintained website that will disseminate in-depth technical information.
An Invitation to Your Company
Our vision is for the lab to be funded by foundations and companies in the Houston area, particularly those that hire UH Electrical and Computer Engineering graduates. There are many ways to support the initiative.
Consider becoming a member of the initiative. Membership funds are treated as a gift to the university, and will not be subject to overhead. All funds will be used to pay for equipment, supplies, maintenance, scholarships and stipends to mentors. Your company can choose a membership level that is appropriate. At all membership levels, your company will be recognized on the department website, and your company logo will be on display in the engineering building.

Craftsman Membership provides the opportunity to interact with the next generation of technical leaders — our students — at our semi-annual ECE Student Design Meetup, and at our annual Senior Capstone Design Conference, where members will be publicly recognized.
In addition to the benefits of Craftsman members, Designer Membership provides the opportunity to engage a senior design team in a year-long capstone design project. Our students will work with your engineers to design and build projects of relevance to your company.
Master Membership further provides the opportunity to engage senior design students in up to three year-long capstone design projects. Full members will also be recognized with a plaque from the department.

Contribute your time to the initiative. Donate the time of company engineers who are willing to mentor students on their design projects.
Make additional gifts and endowment contributions. We particularly welcome a naming gift that can endow the laboratory for the long term.
Our goal is to build this laboratory into a globally recognized institution that will attract the brightest minds. Importantly, you will have early access to these future superstars. Your company will be proud to be a sponsor of this initiative.
Contact
Badri Roysam
Electrical and Computer Engineering Department Chair
713-743-4400, broysam [at] central.uh.edu
Leonard Trombetta
Associate Professor of Electrical and Computer Engineering
713-743-4424, ltrombetta [at] uh.edu