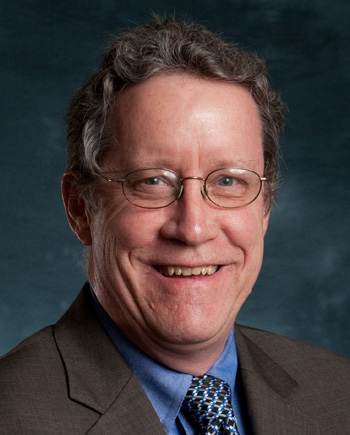 Office Location: N336 Engineering Building 1
Phone: 713-743-4422 | Fax: 713-743-4444
Email:
shattuck

[at]

uh [dot] edu
Education:
BS Engineering Science, State University of New York, Buffalo, NY
PhD Biomedical Engineering, Duke University, Durham, NC
Awards & Honors:
Distinguished Service Award, Honors College Student Governing Board, 2013
Career Teaching Award, University of Houston, 2013
IEEE/HKN Outstanding Teacher Award, Department of Electrical and Computer Engineering, 2007
George Magner Award, University of Houston College of Engineering, 1996
W.T. Kittinger Outstanding Teacher Award, Cullen College of Engineering, 2006
Research Interests:
Dr. Shattuck has worked on the development of computer-based tools, programs, and textbooks for effective instruction in circuit analysis and electronics. Dr. Shattuck has also contributed to the 4th Edition of the textbook Electric Circuits by James Nilsson. He has served as a reviewer for several journals and textbook publishers.
Refereed Conference Proceedings:
Shattuck, D.P., B.J. Barr, J.L. Ruchhoeft, J.M. Trenor, S.A. Long, and F.J. Claydon, "Collaborative Learning as a Tool for Retention of Engineering Students: An Update on the Success of Engineering 'Redshirt' Camps and Collaborative Learning Workshops at the University of Houston Cullen College of Engineering", ASEE Annual Conference, Portland, Oregon, June, 2005
Shattuck, D.P., Claydon, F.J., Long, S.A., Barr, B.J., Ruchhoeft, J.L. and L.I. Basilio, "Summer Camp and Course Workshops for Sophomore Level Electrical and Computer Engineers", ASEE Annual Conference, Session 1432, Nashville, Tennessee, June, 2003